Guidance on Wearing Face Coverings for Staff and Students in School of Engineering
By:Admin
Face Coverings: A Must-Have Accessory in the New Normal
The COVID-19 pandemic has affected every aspect of our lives, from the way we work and socialize to how we shop and travel. As we slowly adjust to the new normal, one accessory is increasingly becoming necessary - face coverings. In line with Scottish Government advice, staff and students must wear face coverings while inside campus buildings.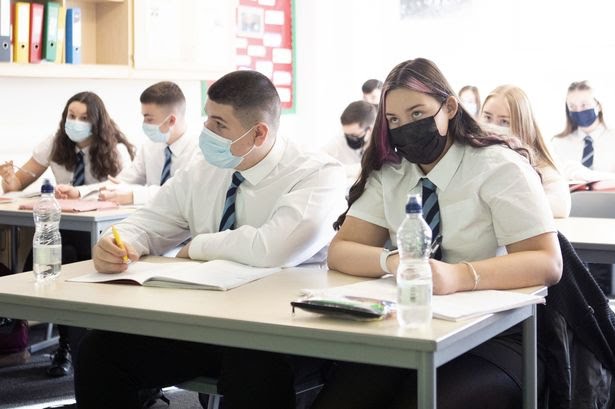 Three Layer Face Coverings: What Are They?
A face covering is a piece of cloth designed to cover your nose and mouth. Three layer face coverings, also known as non-medical masks, are made up of three layers of fabric. The first layer is usually made of moisture-wicking material to prevent sweat buildup. The second layer is made of non-woven material that acts as a filter, while the third layer is made of soft and breathable fabric.
Why Are Three Layer Face Coverings Recommended?
According to health experts, three layer face coverings offer better protection compared to single layer or double layer face coverings. The third layer of fabric helps to absorb moisture from the breath and provides an additional barrier against droplets. The middle layer acts as a filter, preventing the entry of small particles.
How to Wear a Face Covering Properly
Wearing a face covering is only effective if it is worn correctly. Here are some tips on how to wear a face covering properly:
1. Wash Your Hands Before Putting it On - Before putting on your face covering, wash your hands with soap and water for at least 20 seconds or use an alcohol-based hand sanitizer.
2. Cover Your Nose and Mouth - Cover your nose and mouth with the face covering, ensuring that it fits snugly against your face.
3. Avoid Touching Your Face Covering - Avoid touching your face covering while wearing it, as this can contaminate it. If you need to adjust it, wash your hands before and after doing so.
4. Remove and Wash Your Face Covering After Use - Remove your face covering by the ear loops, taking care not to touch the front of the covering. Wash it in hot water and detergent after each use.
Wearing face coverings is a simple yet effective way to protect yourself and others from COVID-19. By following the Scottish Government advice and wearing three layer face coverings, we can help reduce the spread of the virus and protect our community.